Description
Feels like Summer, so let's get that skin prepped, looking fresh & feeling smooth and supple. 
This bundle contains: 
- Rejuvenating Bath Soak. You can read all about it here 
- Sweet Cheeks Shower Oil. Read about it here 
- Fresh Face Enzyme 3 in 1 Cleanser. Read about it here 
- Dew Drops all in one Face Oil. Read about it here 
Summer Soak Bundle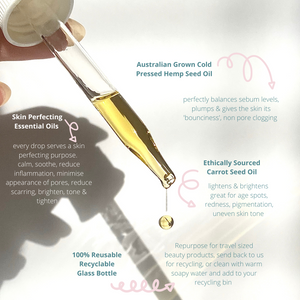 Clean, Pure Beauty
Just how us Aussies like it
You wont find any cheap or nasty fillers in any of our products. Literally every drop has its purpose and is working towards LONG TERM skin health, not just a short term quick fix. Although we're pretty good at that too.