It started with a little golden hero
As Australia's first hemp based skincare brand we rose to Instagram & Daily Mail fame in 2018 when our magical Dew Drops went against the grain in the world of skincare and we insisted on using oil (I know, crazy) on the face to clear and calm the skin. The results were mind blowing & to date we have very proudly sold over 60,000 bottles of Dew Drops.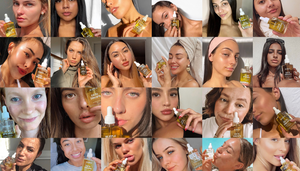 worldwide love
Our 'influencers' are real customers, real Supple customers.
Want to feature here too? Send us your pics, we'd love to share you with our community