Description

We've taken our original formula and modified it for our drier skin friends. This one is particularly for those who are less breakout prone but have normal to dry skin. It's also magical for skin inflammations such as eczema, psoriasis, dermatitis & redness and rashes. 
Our Dew Drops are based around the powerhouse of Australian Hemp Seed Oil, known for its unmatched ability to balance sebum, reduce inflammation and feed the skin without clogging pores. 
Dew Drops contain all the nutrients your skin needs on a daily basis to keep your skin plump, healthy & clear without the need for any other products. This one magical little bottle can everything from toner, eye cream, serums, moisturiser, primer and everything in between.  This product will continually improve your skin each day you use it and the glow up will continue over time.
AUSTRALIAN MADE - VEGAN - CRUELTY FREE - PREGNANCY SAFE - 100% NATURAL 
PRODUCT INFO:

Dew Drops are 30mls and will last 6-8 weeks when used twice daily

INGREDIENTS: 7 HERO Ingredients & nothing more:

Cold pressed Hemp Seed Oil, Jojoba Oil, Carrot Seed Oil, Lavender Pure Essential Oil, Frankincense Pure Essential Oil, Roman Chamomile Essential Oil, Ylang Ylang Essential Oil

BACKED BY OUR 30 DAY MONEY BACK GUARANTEE 

*Note: Colour variations in the Dew Drops is completely normal and may occur due to seasonal changes & growing conditions. It does not affect the efficiency or quality of the Dew Drops in any way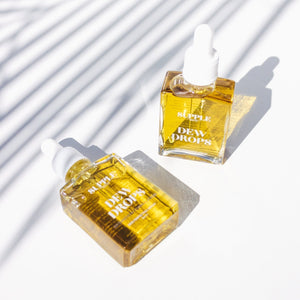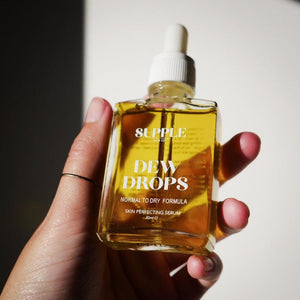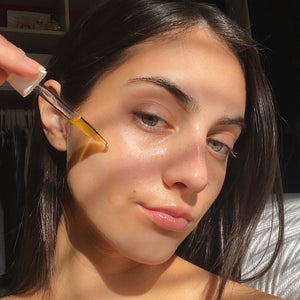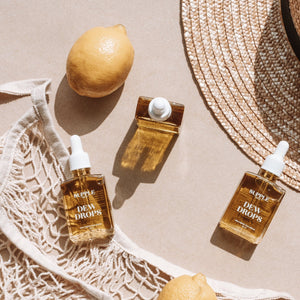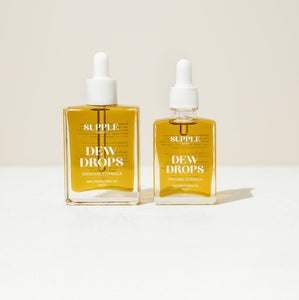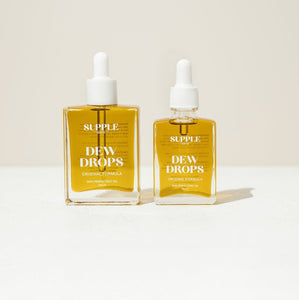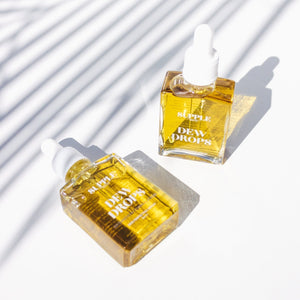 Dew Drops - Normal to Dry Skin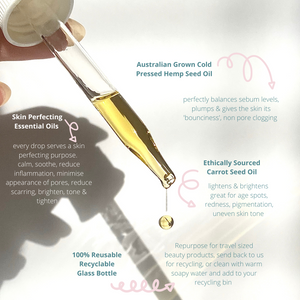 Clean, Pure Beauty
Just how us Aussies like it
You wont find any cheap or nasty fillers in any of our products. Literally every drop has its purpose and is working towards LONG TERM skin health, not just a short term quick fix. Although we're pretty good at that too.