Description

We've taken our original formula and modified it for our dryer skin friends. This one is particularly for those who are less breakout prone but have normal to dry skin. It's also magical for skin inflammations such as eczema, psoriasis, dermatitis & redness and rash. 
Our Dew Drops are based around the powerhouse of Australian Hemp Seed Oil, known for its unmatched ability to balance sebum, reduce inflammation and feed the skin without clogging pores. 
Dew Drops contain all the nutrients your skin needs on a daily basis to keep your skin plump, healthy & clear without the need for any other products. This one magical little bottle can everything from toner, eye cream, serums, moisturiser, primer and everything in between.  This product will continually improve your skin each day you use it and the glow up will continue over time.
AUSTRALIAN MADE - VEGAN - CRUELTY FREE - PREGNANCY SAFE - 100% NATURAL 
PRODUCT INFO:

Dew Drops are 30mls and will last 6-8 weeks when used twice daily

INGREDIENTS: 7 HERO Ingredients & nothing more:

Cold pressed Hemp Seed Oil, Jojoba Oil, Carrot Seed Oil, Lavender Pure Essential Oil, Frankincense Pure Essential Oil, Roman Chamomile Essential Oil, Ylang Ylang Essential Oil

BACKED BY OUR 30 DAY MONEY BACK GUARANTEE 

*Note: Colour variations in the Dew Drops is completely normal and may occur due to seasonal changes & growing conditions. It does not affect the efficiency or quality of the Dew Drops in any way  
Dew Drops - Normal to Dry Skin
Clean, Pure Beauty
Just how us Aussies like it
You wont find any cheap or nasty fillers in any of our products. Literally every drop has its purpose and is working towards LONG TERM skin health, not just a short term quick fix. Although we're pretty good at that too.
Customer Reviews
02 Dec 2022
AShley M.

United States
Obsessed with this.
I will never again go with out my dew drops. I have been using them for over a year and I absolutely love my results. This is the best eczema treatment. And I loooovvveee the way it smells.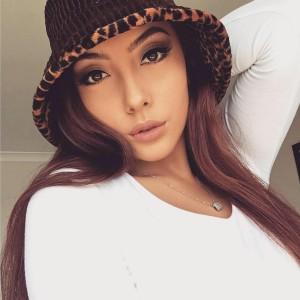 JS
28 Sep 2022
Jade S.

Australia
supple skin LOVER
I've been using this for like 4 years and I love it so much. My skin has been on such a journey from being on immune suppressants to treat a disease with no cure, HOWEVER it has always still looked bomb af and healthy because the dew drops are actual heaven in a bottle. Also I use the fresh face cleanser as well and it's everything I could ever want and need in a face wash. My skin is also super sensitive btw
16 Aug 2022
Chantelle D.

Australia
My skin saviour!! Amazing for Psoriais
Dew Drops has helped clear up my skin and also psoriasis. Hemp oil does wonders for rhe itch and appearance and helps clear up the scalyness. And my face has never looked better, so soft and clear. I can't live without dew drops.
20 Jul 2022
Laurine W.

Australia
Excellent product
very good for my skin
19 Jul 2022
Jeanne N.

Australia
04 Mar 2022
Rachel T.

Australia
So Simple
I love my skin regime with Dew Drops, My skin has never felt healthier in such an easy process to fit into my life xx
17 Jan 2022
Shane S.

United States
Great product!
Fantastic product, ladies that received these as gifts love it
03 Nov 2021
Cheyenne

Australia
I refuse to use anything else!!!
I've been using this for almost 3 years now and my skin has never looked better, I have a pretty basic routine and can be lazy, my skin gets dry and is reactive so I try not to do too much. This is the ONLY product that truly hydrates and clears my skin.. I don't even bother using anything else now because when I run out I notice such a big difference with congestion and dryness, it also lasts months so it's well worth the money and smells so nice :) I also find that it doesn't make me oily? And my makeup sits better without going shiny but still has a healthy glow, it's seriously liquid gold.