Description
We've taken our original formula and modified it for our dryer skin friends. This one is particularly for those who are less breakout prone but have normal to dry skin. It's also magical for skin inflammations such as eczema, psoriasis, dermatitis & redness and rash 
Dew Drops contain all the nutrients your skin needs on a daily basis to keep your skin plump, healthy & clear without the need for any other products. This one magical little bottle can everything from toner, eye cream, serums, moisturiser, primer and everything in between.  This product will continually improve your skin each day you use it and the glow up will continue over time.
AUSTRALIAN MADE - VEGAN - CRUELTY FREE - PREGNANCY SAFE - 100% NATURAL 
PRODUCT INFO:

Dew Drops are 30mls and will last 6-8 weeks when used twice daily

INGREDIENTS: 7 HERO Ingredients & nothing more:


Cold pressed Hemp Seed Oil, Jojoba Oil, Carrot Seed Oil, Lavender Pure Essential Oil, Frankincense Pure Essential Oil, Roman Chamomile Essential Oil, Ylang Ylang Essential Oil

BACKED BY OUR 30 DAY MONEY BACK GUARANTEE 

*Note: Colour variations in the Dew Drops is completely normal and may occur due to seasonal changes & growing conditions. It does not affect the efficiency or quality of the Dew Drops in any way  
Dew Drops - Normal to Dry Skin
Clean, Pure Beauty
Just how us Aussies like it
You wont find any cheap or nasty fillers in any of our products. Literally every drop has its purpose and is working towards LONG TERM skin health, not just a short term quick fix. Although we're pretty good at that too.
Customer Reviews
24 Sep 2021
Jess M.

Australia
Is a must
I really can't explain just how much I love this product. After trying multiple brands at multiple prices I've finally found the holy grail. Can't recommend this skin care enough. Simple yet so effective! My skin is clear and my confidence at an all time high. Thankyou supple
16 Sep 2021
Tatjana S.

Australia
Seriously AMAZING!!
I've used multiple different oils for the face and they've either done nothing or given me random bumps. I have normal to dry skin but acne prone and I react so quickly to most products, my skin eats this product up. It got rid of the little bumps/redness and makes my skin feel amazing. Wouldn't use anything else now
29 Aug 2021
Jodi D.

Australia
22 Aug 2021
Lili

Australia
Unbeatable product
I have been using this product for about a year and a half. My skin is clearer and acne scares are fading. I use it about every morning and night and have only gone through 2 oils so far. About to start the third. I've tried both formulas but haven't noticed a huge difference between them in my skin. That said I used the dry skin formula in winter and the original during summer. Definitely becoming a long term customer. Keep up the great work!
16 Aug 2021
Diane G.

United States
Absolutely amazing!
This has changed the way my makeup goes on my skin. My skins has a beautiful glow to it!
06 Aug 2021
Laura J.

Australia
Love
Dew drops are my go to, guaranteed to work skincare staple, love, love, love! The gua sha has helped shape my face so much!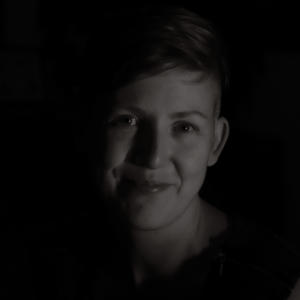 ET
30 Jul 2021
Emma T.

Australia
Seriously amazing
I'd already tried the original formula Dew Drops and didn't have much success so figured I'd try this formula out and see if it made a difference before I moved on to a different product somewhere else. Oh. My. God. I am 33 and haven't had clear skin since I was 12, but I haven't had a break out since I started with this and my skin is almost perfect again. I can't believe it. I can't wait to see what my skin looks like in a week or a month if it's this good now. Thank you!!!
02 Jul 2021
Leora B.

Australia
So Dewy!
I'm a professional Hair & Makeup artist and I'm always on the lookout for good skincare. This stuff is the bomb! I've been using it for over a year now and it really does do what it says. I'm 40 and have looked after my skin and this stuff is like the icing on the cake. I recommend it to all my clients and even bought my partner the guy version!