Description
Want to achieve a thorough deeper clean, gently? This brush is gentle enough not to cause any skin trauma and features two sides. 
Side one is made from soft brush fibres ideal for a topical cleanse and side two is made from soft silicone nodules to massage & deep clean the pores. You'll achieve a more thorough deeper clean using this brush than using hands alone and keeping the pores nice and clean = less breakouts
We recommend replacing your brush every 3 months and washing weekly with hot water and an organic antiseptic wash or organic shampoo. Dry in sunlight daily if possible 
*cleanser sold seperately 
Note: We don't recommend using the silicone side during active breakouts as we need to treat our skin as gently as possible during periods of inflammation. Once inflammation is clear this can be used daily    

Please note this product is not available under our 30 day money back guarantee 
Silicone Cleansing Brush
Clean, Pure Beauty
Just how us Aussies like it
You wont find any cheap or nasty fillers in any of our products. Literally every drop has its purpose and is working towards LONG TERM skin health, not just a short term quick fix. Although we're pretty good at that too.
Customer Reviews
20 Jun 2022
Dom M.

Australia
Love it
Really gets into my pores and works everytime
09 Aug 2021
Chantelle T.

Australia
So soft
Softest facial brush I've ever used. I have sensitive skin and this feels so good!
06 Aug 2021
Laura J.

Australia
Yasssss
Brush feels amazing! 10/10
08 Jul 2021
Bianca B.

Australia
Love all the products!
My Skin tone has changed so much, no more redness and my skin feels so good Need to order more ASAP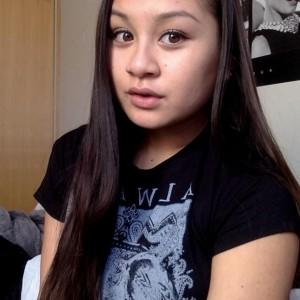 KK
06 May 2021
Kathy K.

Canada
L-O-V-E
First off, I need to buy a second because my boyfriend has taken this. This brush is amazing! It is PERFECT for congested skin. Both sides work wonders and it lathers cleanser beautifully! Definitely a must along side your Cleanser and follow with your Dew Drops!
03 Dec 2020
Jessica H.

Australia
Love Love Love Supple skin care!
Love this little face cleaning tool! Why wasn't this invented before now! gives your face an mini facial every time you use it.
23 Sep 2020
Cheryl B.

Australia
Great
This has a lovely soft white brush side which I use to remove my makeup. The pink side is just firm enough to exfoliate without hurting. Fantastic product!
27 Apr 2020
Rebekah M.

Australia
First Experience using Supple Skin & Cleanser brush
I was actually really surprised how well this worked! It cleansed my skin so well, normally my pores still look gross after cleansing using other products but this well and truely cleaned them out! It hasn't inflamed my acne or anything. So Happy!