Description
This Bundle is gifted to our ambassador club aka the self care club when they come on board, so we thought we'd make it available for everyone because it's so darn cute. You'll get: 
- Our Signature Self Care Club Cap valued at $24.95 FREE 
For full info on each product please check individual links 
All products are 100% natural - Cruelty Free - Vegan - Australian Made 
Please note only our Dew Drops are covered under our 30 day money back guarantee as other products are general use 
Self Care Club Bundle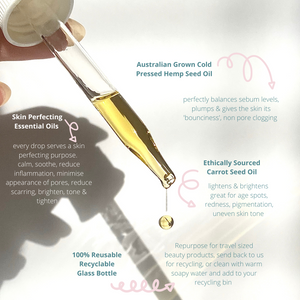 Clean, Pure Beauty
Just how us Aussies like it
You wont find any cheap or nasty fillers in any of our products. Literally every drop has its purpose and is working towards LONG TERM skin health, not just a short term quick fix. Although we're pretty good at that too.