Description
Our luxurious Molten body oil melts into your skin for ultra nourished, supple, silky soft skin. Real 24K Gold provides additional anti oxidants & skin firming benefits to the powerhouse formulation that makes up Molten.  Every single drop, every ingredient is there to serve your skin. No fillers, no time wasters. 
The feel is lightweight yet luxurious and will rapidly absorb into your skin, leaving you feeling intensely nourished without feeling oily or sticky. Available in natural or scented. Our deliciously scented version replaces the need for perfume (and attracts comments from anyone who smells us wearing it). 
Molten benefits: 
- Locks in moisture levels 
- Protects the skin barrier function
- Plumps the skin 
- Improves skin tone & elasticity including cellulite reduction 
- Promotes healthy youthful skin 
- Improves blemishes, scarring, stretch marks 
- Reduces inflammation in the skin
Hot tip: Best used immediately after showering or bathing on moist skin. Post shower we recommend a very light pat dry. This is better for product absorption than completely dry skin.  Why? It actually helps lock in extra moisture and allows the oil to absorb at a deeper level.
Application: Use one pump per area of the body. Apply to damp skin and massage into the skin in small circular motions for at least 30-60 seconds. Take the time when time allows. It's great for product absorption but even better for circulation which is a win win! You can also add a few pumps to your bath for a lush skin treat. 
External use only. Store in a cool dark place 

Product Size: 100mls 

Ingredients: hemp seed oil, apricot kernel oil, golden jojoba oil, macadamia oil, green coffee bean extract, organic green tea extract, sea buckthorn oil, frankincense essential oil, carrot seed essential oil, neroli essential oil, vitamin e, vanilla bean extract.

Note: scented version also contains less than .01% fragrance parfum 
Molten 24k Gold Body Oil
Clean, Pure Beauty
Just how us Aussies like it
You wont find any cheap or nasty fillers in any of our products. Literally every drop has its purpose and is working towards LONG TERM skin health, not just a short term quick fix. Although we're pretty good at that too.
Customer Reviews
Miracle oil!
Absolutely love this body oil, this is my second bottle. Not too heavy, absorbed really quickly and kept my skin feeling amazing all day.
15 Oct 2021
Victoria C.

Australia
HOLY GRAIL
I'm so in love with this product. It melts into your skin and smells amazing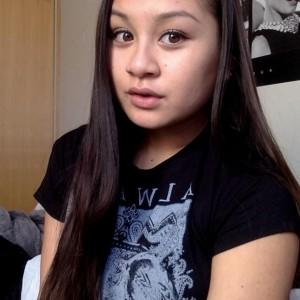 KK
18 Sep 2021
Kathy K.

Canada
Obsessed !!!
I've been using this since the day it finally arrived to me !!! My skin absorbs it and just loves it! A little can go a long way if you're layering with a cream, or apply when your skin is damp from the shower. I promise this will never stay empty on your counter!
16 Sep 2021
Arjen T.

Australia
Another amazing product
I am not into body oil, but as soon as I heard about Molten I know I need to have one. After using hemp dew drops which is an excellent product, I already know that this will work like a gem too. And yes I was right. ❤️❤️
30 Aug 2021
Cheryl B.

Australia
Heavenly
My skin sucks up this product, and I've noticed a massive difference in the feel and appearance of my skin. I'll be buying this for the rest of my life! Really looking forward to the new pump to have more control of how much product comes out soon
29 Aug 2021
Deb B.

Australia
Molten 24k
I'm a big fan of Supple Skin Products and this little beauty did not disappoint Love the feel on my skin and the smell is devine #loveit
27 Aug 2021
Natasha S.

Australia
Gorgeous Fragrant and so Moisturising
I adore this body oil. The fragrance is stunning. I don't need to wear a perfume. It has a slight shimmer which is just beautiful. The bottle is luxe and looks gorgeous in my bathroom. I'll be repurchasing for sure.
21 Aug 2021
Renae H.

Australia
Love love love
I absolutely love Molten, it makes my skin feel so devine and gives it so much moisture without feeling oily. Liquid gold for my body!!